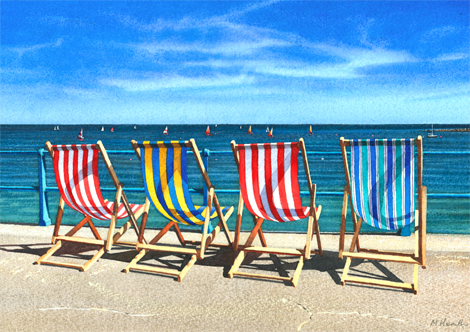 Gwendoline was in the studio once again this week to discuss interior design for your holiday home.
She stressed the importance of pastel colours and muted tones when it comes to paints, for example using a soft blue with a sea green. Gwendoline says that using these colours gives a sense of relaxation that is essential for a holiday home.
Another area Gwendoline focused on was the use of objects that bring memories in a holiday home. She pointed to how some people collect and frame luggage tags as an example of memorabilia suited for a holiday home.
Finally, Gwen discussed how furniture with textures that are perhaps out of the ordinary can create a holiday atmosphere. Wicker chairs were something she said had both a sense of quirkiness and lightness that suits a holiday home.
For more information. visit: