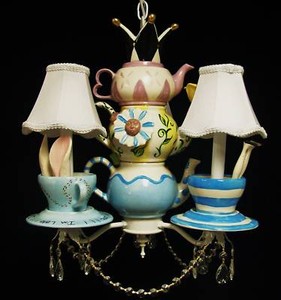 Today we welcomed back interior designer Gwendoline Alderton for the latest tips in Interior Design. As summer draws to a close we look ahead to Autumn and autumnal colours. This season it's all about
individuality
and creating your own space. There are four things Gwendoline's highlighted for us today:
colour, geometry, adornments
and '
fancy dress'
Colours
were orange early on in the year, this season it's Burnt Amber, which is an orange/brown, to compliment those autumn leaves due to fall around about now. If you're feeling a little bolder why not go for something like a Berry Red, or a Deep Plum/Blackberry? These are all
warm
colours, designed to give your house a little cosiness during the colder months.
The second thing to look at is
Geometry -
no need to bring those old maths set squares out, but it does mean of course
shapes -
squares and triangles that go together to create unique patterns. Gwendoline recommends going for loud and strong patterns. These are mostly for use on wallpapers and feature walls but can always be used for curtain and cushion fabrics. Make a statement!
Adornments
always make a house a home, why not try a little lace on your curtains or for your bed, or frills on the cushions and sofas, even tassles and pom-poms can be used (myself and Danny are not convinced!)
Lastly we take a look at
Fancy Dress
- creating your own home and the 'Total Room'. Gwendoline suggests Tartan wallpaper (!) in the lounge or hallway. This can be anything from your subtle pale blues and lavenders mixable with greys, or the more traditional red/green look as favoured by our Highland friends. Why not go for something completely outlandish with a Stag's Head (not a real one though, animal lovers), patchwork sofas which are a mix of patterns and materials. Or even some fantasy-inspired lighting, some Mad Hatter teacup chandeliers?! That's certainly making some kind of statement!!
For all the inspiration you need, please see Gwendoline's ideas at:
www.ga-interiors.co.uk